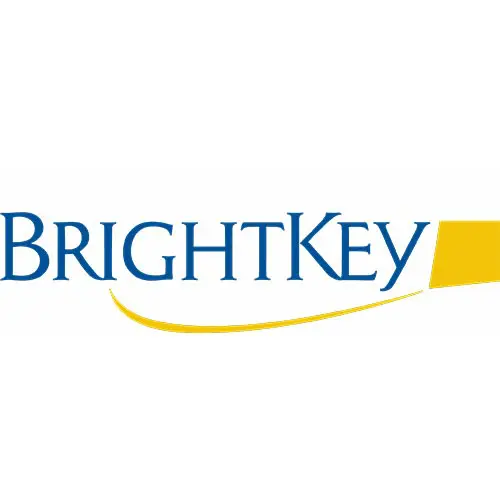 BrightKey Inc. is a nationwide logistical support and services firm headquartered in Annapolis, Maryland. Founded in 1988, the name BrightKey is derived from a saying attributed to Benjamin Franklin: "Sloth, like rust, consumes faster than labor wears, while the used key is always bright." 
BrightKey Inc. has evolved throughout the years to become a renowned professional support and services firm, offering both onsite and offsite industry-leading logistical support, including call center, data entry, financial processing, warehousing and fulfillment, membership, onsite mailroom and screening, outbound telemarketing, and strategic marketing services, among many others. The company's ability to anticipate and respond to the changing needs of its clients is one of the main reasons it has enjoyed such steady growth and near-unanimously positive client responses over the years.
BrightKey Inc. prides itself on putting people and service first, and basing its operations around concrete actions, not concepts. This philosophy is reflected not only in BrightKey's value statements and in the focus of its leadership team, but also in its day-to-day operations and overall results. Committed to fully embracing diversity and inclusion, the firm works hard to improve the lives of its corporate family, as well as those outside of BrightKey Inc. who need a helping hand. 
Further information about the firm can be found at brightkey.net.
Upon being asked to sit down and discuss what makes BrightKey Inc. so unique and successful, its senior leadership team decided to answer the following questions as a group.
How have you achieved success?
Our team is laser-focused on determining solutions from the start. Once a client approaches us for our services, we immediately start by identifying addressing their specific market needs, whatever those may be—whether it be in the realm of data entry, onsite mailroom and screening, financial processing, call center, warehousing and fulfillment, membership, outbound telemarketing, or strategic marketing services. We stay ahead of the curve across the multiple industries that we operate in by observing the prevailing trends in the workplace and the marketplace at any given moment. That's how we stay on the cutting edge of outsourcing and logistical support and service, and that in turn is why so many companies retain our services and why we are in such high demand.
How has your definition of success changed over the years?
When the company was founded in 1988, outsourcing was largely viewed as a fad. Back then, simply keeping the lights on at our headquarters qualified as a success. As time passed and we managed to turn a profit, the company set its sights higher. Success then became about attracting clients and building a solid reputation. Of course, as outsourcing various aspects of corporate operations became more and more mainstream in 1990s, 2000s, and 2010s, BrightKey thrived, and success then started to revolve around achieving market leadership and holding on to it. And that's where we are today.
What obstacles have you overcome in the process?
In the beginning, many of our clients were skeptical about the merits of the services we provide. If anyone in the readership remembers the late 1980s, the corporate world was very different. Companies didn't use services like ours back then. The conventional wisdom at the time dictated that if a company required a call center or a warehouse, they simply built it and staffed it themselves through hiring people that they directly employed. Although it took years, eventually the notion of outsourcing certain elements of logistical support took hold. Convincing career executives who were set in a 20th century mode of thinking to give this new concept a try was a significant obstacle. In the end, what turned the tide were the numbers we quoted to them. Outsourcing is an equally, if not more efficient option in many cases, and one that costs significantly less than the alternative.
What drives you to succeed?
At BrightKey, we're always hunting for a few things. First, ways to improve ourselves. Our team is constantly looking to develop new skills and embrace new ideas in order to increase our value in the marketplace. Second, new business. Attracting clients is the lifeblood that feeds all the rest of our operations. And third, ways to give back to the community. We believe it is incumbent on companies that achieve a certain level of success to donate a substantial amount of time, effort, and money to better our local neighborhoods, as well as the larger world around us. We hold a lot of fundraisers and charity events, and we encourage our team to work with nonprofits whenever possible. 
What has success meant to you?
As far as the company is concerned, success has meant growth and expansion. The founders of the company, as well as a few of our team members that have been around from the beginning often comment on how the company has surpassed their wildest expectations in terms of profits, market share, and prestige within the industry. Of course, with that growth and expansion comes a panacea for everyone involved. There is job security for our team members, specialized training, as well as increases to their annual remuneration and benefit packages. When the company wins, everybody wins.
Do you have advice for others on how to be successful?
Aside from working hard and always remaining diligent, the most important key to success is identifying a need in the marketplace and coming up with a way to fill it. Clients seek out solutions to their problems, and they will pay for them. The best way to guarantee success is to provide a solution or a service that no one else does. Beyond that, it's also important to treat everybody—clients, colleagues, and co-workers—with the respect that every single human being deserves.
Website — https://brightkey.net/
Facebook — https://business.facebook.com/latest/home?asset_id=144838978905001&nav_ref=bm_home_redirect
LinkedIn — https://www.linkedin.com/company/brightkey/
Crunchbase — https://www.crunchbase.com/organization/brightkey-inc-9c9e
Medium — https://medium.com/@brightkeyinc
Industry Minds — https://industry-minds.com/profile/?uid=brightkey