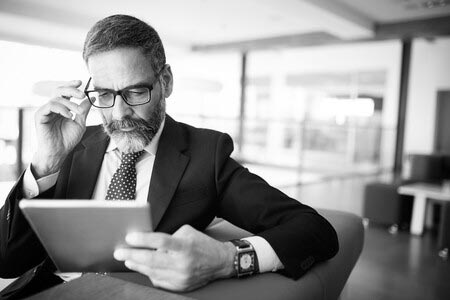 Carlos Fernando da Costa Almeida de Paiva Nascimento works for Ohio National Financial Services, LLC, in Fort Lauderdale, Florida. He is the Vice-President, Regional Counsel, and Compliance Officer for all Latin American operations, having held these titles since February of 2016.
In his capacity as Vice-President, Carlos develops and leads projects involving strategic corporate planning, such as designing reinsurance structures, drafting contracts, and all matters concerning finance and accounting. He also provides strategic legal advice directly to Ohio National's General Counsel, as well as the company's CEO, CFO, and Regional Senior Vice-President. 
In his role as Regional Counsel, Carlos Fernando da Costa Almeida de Paiva Nascimento is responsible for the firm's data transfers, privacy policies, corporate governance, and all contract and tort matters. He also provides advice to all international reinsurance operations of the firm's life insurance portfolios and foreign investments. Additionally, he is responsible for the organization of all board of directors and shareholders meetings, capital injections, international taxation, and drafting and reviewing contracts entered into with banks and other major service providers.
Carlos is widely acknowledged as an expert in the areas of product development and collection of insurance analytics, including individual life insurance, individual disability income insurance, individual annuities, group annuities, broker/dealer services, universal insurance, and whole life insurance. He is extremely well-versed in foreign legal issues, particularly the Foreign Corruption Practice Act, as well as anti-terrorism practices and anti-money laundering laws. Put simply, he plays a critical strategic role in the development, maintenance, and implementation of all corporate governance policies as they relate to the international operations of the enterprise. 
Beyond his corporate roles with Ohio National, Carlos Fernando da Costa Almeida de Paiva Nascimento is a member of the New York Bar Association, a registered in-house counsel of the Florida Bar Association, and a member of the Brazilian Bar Association. 
How have you achieved success?
I put a tremendous amount of effort into my career. Beginning in school, I always made sure to pay very close attention to the lessons I was taught and to diligently complete my homework. From the outset, I knew how important it was to study harder than my peers and to dedicate myself to my work more than my peers, and that effort paid off throughout secondary, post-secondary, and law school, as I knew it would. When I graduated and entered the professional world, I made sure to apply this attitude to every project I undertook, as well. Additionally, I think that acting honorably—by which I mean taking responsibility for my actions, leading by example, and always telling the truth—has given me a considerable leg up in my career. So, hard work, combined with a strict policy of honesty and integrity are the two habits I largely credit with my success.
What are some of the obstacles you've overcome to reach the level of success that you're particularly proud of?
One pesky obstacle that I had to overcome was navigating the American immigration system. It's a fairly complicated and drawn-out process. Fortunately, because I have a good job and excellent sponsorship, my application was eventually approved, and I've become a permanent resident of the United States, which is something I very much treasure and value.
What drives you to succeed?
I have an innate compulsion to perform to the best of my abilities, no matter what I happen to be doing. This quality is most pronounced when I'm at work, and I believe it provides me with a bit of extra motivation—even beyond the desire to provide a good life for my family and the maintenance of my reputation in the industry, which are the other major factors that drive me to succeed.
How has your definition of success changed over the years?
As I have aged and gained experience, I find my definition of success revolves less around material gains and more around cultivating a high-quality body of work that benefits not only the company I work for, but also my colleagues and co-workers, as well as the surrounding community.
What has achieving success meant to you?
I suppose that achieving success has meant a few different things to me. First, in a financial sense, success has given me independence and enabled me to take care of my loved ones in a proper manner. Second, in a professional sense, it has been the culmination of a lifetime spent studying laws and interpreting regulations. Receiving a payoff for all that work has been nice. Third, there is the aspect of recognition from my peers. To be acknowledged as an authority in my chosen field is gratifying.
Do you have advice for others on how to be successful?
My advice is very simple: work hard, double check your work before submitting it, be honest, and take accountability for your actions. By employing this incredibly basic formula, anyone working in any field or industry can find success.
How do you feel a person reaching their definition of success affects their outlook?
I think the achievement of long-term, perhaps even lifelong goals can't help but have an effect on a person. What that effect may be depends on the person in question, though. For some, it might signal a time to rest and reflect on their accomplishments, prompting a slowing down or coasting period. For others, it may stir further ambitions and act as a catalyst to attempt bigger and better things. Although both reactions are understandable, I think I definitely fall into the latter category.
Website — https://carlosfernandopaiva.com/
Blog — https://industry-minds.com/profile/?uid=carlosfernandopaiva
Facebook — https://www.facebook.com/people/Carlos-Fernando-Paiva/100082636246739/
YouTube — https://www.youtube.com/channel/UCym_M47vg7swN171Tk_mhJQ