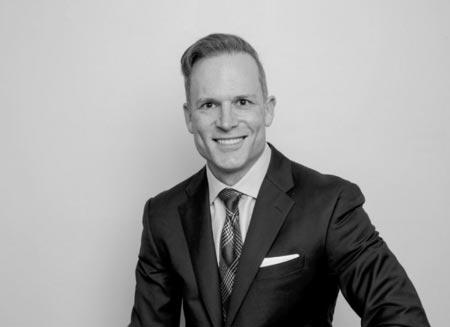 Originally from the East Coast but now based out of Los Angeles, California, Dr. Jon Marashi is an acclaimed cosmetic dentist known for his skill in crafting beautiful smiles, as well as his use of advanced dental techniques. Widely recognized as an expert in the field nationally, many of his writings on dentistry have been published by leading cosmetic dental journals, and he has been profiled by several notable periodicals, including The Wall Street Journal, GQ, Forbes, Vanity Fair, and Allure. Dr. Marashi is also a member of the American Dental Association, the California Dental Association, the Western Los Angeles Dental Society, and the Academy of Microscope Enhanced Dentistry. 
After earning an Honors degree in the Aesthetic Dentistry program at New York University, Dr. Jon Marashi moved across the country, accepting a position as the Clinical Program Director at the California Center for Advanced Dental Studies. There, he taught other dentists how to excel in cosmetic dentistry. Dr. Marashi soon took the next step in his career, opening a private practice in the Los Angeles area. As word of his acumen for improving smiles, practiced bedside manner, and professional discretion traveled quickly, his practice began taking on an influx of world famous personages. Many A-list actors, best-selling musicians, accomplished athletes, and top corporate executives began to seek out his services, in addition to the ordinary families that he had always served.
As his career progressed, Dr. Jon Marashi signed on to help craft a new toothbrush designed with vanguard dental technology. In 2019, the M Sonic Luxury Tonic toothbrush made its debut, boasting approximately 37,000 vibrations per minute to clean and brighten teeth, revitalize gums, and combat plaque buildup. The toothbrush was exclusively carried by the retailer Violet Grey, having met the strict standards of their in-house 'Violet Code' for new products. 
Additionally, Dr. Marashi also signed on as Chief Cosmetic Officer with Byte, assisting in the creation of the company and shaping it to be a new, upstart force in the oral healthcare industry. A dentist-supervised, direct-to-consumer clear aligner company, Byte specializes in utilizing digital technology to map out a person's facial symmetry in order to assist in crafting flawless and totally personalized smiles. In a testament to its real-world value, the company was bought for $1 billion dollars in 2020.
Outside of work, Dr. Jon Marashi loves to skateboard, as he has throughout his entire life. Among his friends and patients, he is referred to affectionately as 'the skateboarding dentist.' He also enjoys dedicating a portion of his time to philanthropy, and serves as an advocate for several nonprofit endeavors, including Learning Lab Ventures, an organization that provides relief for needy children, and The Tony Hawk Foundation, which advocates for the creation of recreational skate parks in low-income communities across California.
How have you achieved success?
I've achieved success through a great deal of hard work, an unwillingness to compromise on the quality of my work, and exceptional patient care. The hard work element is self-explanatory—professionals in any field have to work hard in order to achieve success. But the other two components are what I think really differentiates me from others in the field of cosmetic dentistry. When I first evaluate a patient, I devise a vision of how to make their smile as beautiful and natural as it can be, and I do not deviate from that until the work is completed. I've been lucky enough to have been endowed with an innate talent for crafting smiles, and I think that's why I've earned a reputation as one of the leading cosmetic dentists working today. Patient care is also an important factor. It's no secret that people want to be well cared for when they visit medical professionals, and so I've taken great pains to train my dental team and my office staff to be as courteous and accommodating as possible. When patients book an appointment with my practice, they know that their needs will be fully addressed. 
What drives you to succeed?
Basically, I want to help people. The way I've chosen to do that is by dedicating my life's work to creating gorgeous smiles. A fantastic smile can improve someone's life in ways that are beyond conventional measurement. For example, it can help to create a positive first impression in others, which can open the door to countless positive outcomes. A great smile can be an x-factor in fostering a new friendship or a new romantic interest, and it can be an x-factor in the context of a job interview or a networking event. As I've always said, a great smile is a person's most important asset. Improving that asset in my patients is ultimately what drives me to succeed.
What has achieving success meant to you?
Outside of improving the lives of my patients, achieving success has meant autonomy, financial security, and living my best life. On the other side of that, though, it has meant accountability and responsibility. All these concepts go hand-in-hand. I've always thought that once a person reaches a certain level of success, it is incumbent upon them to improve their community through works of charity, which is why I have donated time and money to Learning Lab Ventures and The Tony Hawk Foundation. I believe that successful people owe it to society to give something back.
Do you have advice for others on how to be successful?
Adopt a philosophy of lifelong learning. Education should not stop once you've graduated from school. School is merely formal education. In fact, I would argue that informal or 'real world' education might even be more important than accruing enough college credits to earn a diploma. There are so many ways to enhance your knowledge base and skill set, these days—YouTube in particular and the internet in general are useful in this respect, but there are also books, periodicals, the knowledge of colleagues, and all manner of other resources—that there is absolutely no excuse to allow yourself to stagnate mentally, no matter your industry or profession.
How do you feel a person reaching their definition of success affects their outlook?
I believe achieving your own definition of success provides a certain type of satisfaction that can't really be obtained through any other means. There's something about looking back on a body of quality work that inspires a feeling of professional contentment, and that feeling will definitely affect anyone's outlook. As for myself, once I achieved my own definition of success, I took some time to appreciate it. It wasn't long—maybe a few weeks or a month. Then, as you might expect, I started thinking about what I wanted to do next. I think that's what motivated me to spend more time on my philanthropic and entrepreneurial pursuits.
Website — drmarashi.com
Blog — https://industry-minds.com/profile/?uid=drjonmarashi
Facebook — https://www.facebook.com/DrJonMarashi/
LinkedIn — https://www.linkedin.com/in/dr-jon-marashi-14a0a0167/
Crunchbase — https://www.crunchbase.com/person/dr-jon-marashi