As the Owner, Chairman, and former CEO of Terra International Development, a market-leading Miami-based residential and commercial real estate development firm, Pedro Martin has achieved unquestionable success in his professional life. Originally from Cuba but raised in the United States, Pedro's early life was marked by academic achievement in his adopted country. He earned a bachelor's degree in engineering from the University of Florida. He then entered the working world, taking on a position dealing with missile systems and electronics at Martin Marietta, a company which now goes by the name Lockheed Martin. After some time spent there, he made the decision to study law, once again at the University of Florida, graduating in 1978. His credentials then caught the eye of the law firm Greenberg Taurig, where he spent the next two and half decades as a real estate and banking lawyer, often representing financial institutions and property developers.
As the new millennium dawned, Pedro Martin felt an increasing need to make his own mark in the business world. The opportunity presented itself when his son David, eager to begin his on business career, expressed his desire to get into the real estate industry. The father and son duo launched Terra in 2001, beginning small, with only a single property in Miami Beach. However, as time passed, the company grew quickly, spreading throughout Miami and the rest of Southern Florida. Since its founding, some of Terra's notable projects include the skyscraper condominium at 900 Biscayne Bay, the Metropolis at Dadeland highrise condos, Quantum on the Bay, Grove at Grand Bay, Park Grove, among a great many others. The company is currently engaged in over $3 billion in projects, with a total real estate portfolio of over $8 billion in residential and commercial properties.
When he is not overseeing development projects or raising capital for new endeavors, Pedro Martin can be found spending time with his family or watching professional football and basketball games, primarily following the NFL's Miami Dolphins and the NBA's Miami Heat.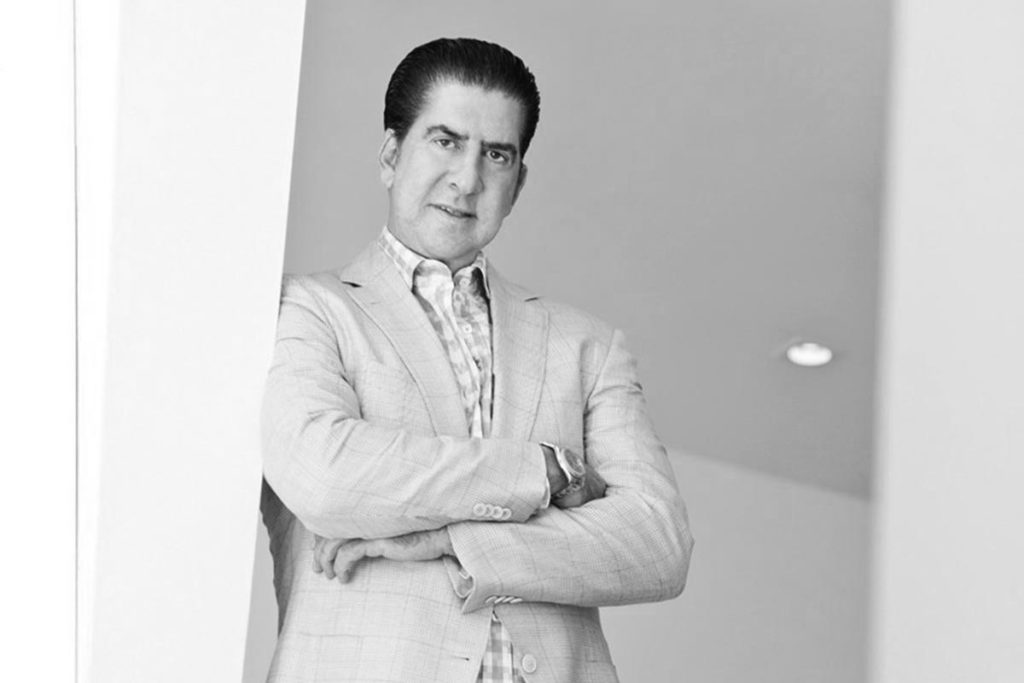 How have you achieved success?
I suppose the easy answer to that question is that I made sure to get myself a solid education, first in engineering, then in law. I'm an alumnus from the University of Florida, a well-regarded school, which also helped in that regard. But although my education was excellent and provided the basis in skills and knowledge for my career, I think the answer is a little more complex than simply listing off my credentials. For example, I was afforded some great opportunities early in my career, and I took them. Past that, once I recognized and seized those opportunities, I worked very hard to make the most of them. Over the years, I've networked a lot and I've given back to the Miami community where I could. I've also always made sure to treat my superiors, colleagues, co-workers, and subordinates with the utmost respect. I believe that all of these things put together, as well as whatever drive, determination, vision I possess, are responsible for my success.
How has your definition of success changed over the years?
Like most businessmen who've reached a certain level of achievement, my definition of success has definitely evolved as the decades have passed. When I was a young man, my definition of success largely revolved around cultivating my reputation and amassing as much material wealth as I could. Then, as I got older and started my own family, success meant protecting my loved ones and assuring their future.
Even later still, when my children grew into adults themselves, my definition of success changed yet again, and now centers on ensuring I leave a legacy both to pass on to them, and as a testament to my own creative efforts. I now, more than anything, want to leave a positive mark on this world, and specifically in the Miami community. That means a lot to me.
What obstacles have you overcome in the process?
There was a project we took on once outside of Miami-Dade that gave us some problems. It was a residential project, consisting of more than one hundred luxury homes. Long story short, it took twice as many years to finish as we'd first estimated. Fortunately, we were able to pull it off, if not a bit late. But it definitely caused us some headaches. We overcame this particular obstacle by remaining steady, stalwart, and stoic, never doubting—even when things seemed the most grim—that we would complete it in the end. And that's what happened. Even though we fell behind schedule, we still developed that project into a fantastic block of homes which ultimately ran a profit.
What drives you to succeed?
Considering the resounding success of Terra, these days I'm primarily concerned with my legacy. By the time I fully retire, I want to leave a healthy, robust, profitable, and forward-looking company to the next generation of Terra executives and employees. Simply put, I want the company to thrive long after I've left all of my current roles. In football terminology, I guess you could say that I want to give it my all and then leave everything out on the field.
What has success meant to you?
To me, success means accomplishing something lasting. I think that might be part of the reason why I chose to get into real estate. Buildings, if designed well and constructed with the best materials by experienced crews, can last a very long time and, over the course of their lifespan, bring literally thousands of people joy. Sometimes I think of all the individuals and families that call our residential projects home and all the small businesses that are housed within our commercial properties, and I'm very struck by the fact that Terra is contributing to the betterment of so very many people's lives. It's a heartening feeling—almost indescribable—and I wouldn't trade it for anything in the world.
Do you have advice for others on how to be successful?
The best advice that I can give to anyone in any field is that there is no substitute for working hard, learning as much as possible, keeping an open mind, and listening to the advice of other people who know what they're talking about. I think I can credit the combination of these four broad, intangible concepts with about 95 % of my professional success.
Website: https://www.pedromartinterra.com  //  https://www.terragroup.com
Twitter: @pmartinterra