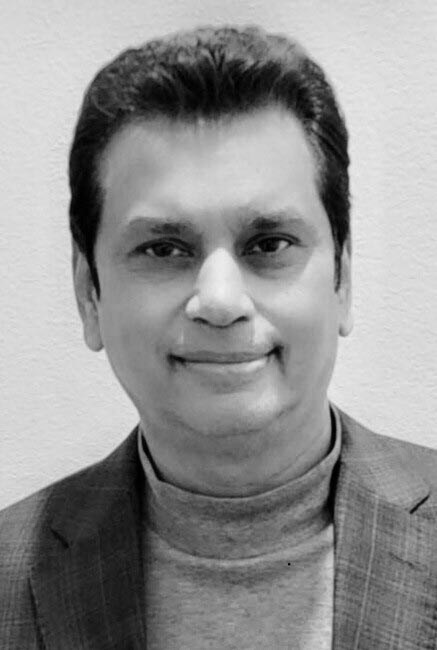 Raees Ahmed is a psychiatrist located in Sugar Land, Texas. His many areas of practice include impulse control disorders, depressive disorders, anxiety disorders, obsessive-compulsive disorders, bipolar disorders, psychotic disorders, adjustment disorders, development disorders, trauma- and stressor-related disorders, and personality disorders. 
Raees began his medical career in the discipline of ophthalmology following his primary fellowship exam in 1999. He also completed a four-year residency in ophthalmology at Jinnah Postgraduate Medical Center in the city of Karachi, Pakistan. He passed the United States Medical Licensing Exams (USMLE) required to start a medical residency in the USA in 2002. 
At that point, Raees Ahmed decided to pursue a career in psychiatry. He started his residency in psychiatry at Metropolitan Hospital Center in New York City in 2004. He also completed a two-year course in psychodynamic psychoanalytic psychotherapy during this residency. This course was conducted by the New York Medical College. Raees finished the residency program in 2008 and proceeded to move to Texas, and has been working as an adult psychiatrist in Sugar Land ever since. He is a longstanding member of the American Psychiatric Society.
A firm believer in charity, Raees Ahmed donates to several humanitarian organizations, including The Citizens of USA, Helping Hands, Shaukat Khanum Cancer Hospital, and Indus hospital. 
When not working, Raees loves to travel. He has visited many countries, including France, Germany, the United Kingdom, Canada, Italy, Mexico, the United Arab Emirates, India, Saudi Arabia, and Switzerland. Additionally, Raees enjoys playing chess and swimming during his leisure time. He is also a fan of the 007 James Bond film franchise.
How have you achieved success?
I make a policy of looking for the opportunities that are available around me. After considering them carefully, if I view them to be promising, I will act on them. Speaking more generally, if you are determined and honest, it will pay off, as a rule.
What are some of the obstacles you've overcome that you're particularly proud of?
When I was trying to complete my fellowship, I could not pass the final exam. This was also occurring while my son was undergoing major surgery, so there was a lot going on in my life. I won't pretend like I wasn't at least partially distracted. But sometimes things like that happen for a reason and you should not think that you failed at something because you don't have the energy to do it or you can't put in the requisite effort. You can still move forward and keep working hard. In other words, obstacles can always be overcome with enough determination.
What drives you to succeed?
The mental health and welfare of my patients drives me to succeed and guides each action that I take professionally. When I start at work in the morning, I review the history of each patient I'm scheduled to counsel. Some patients require more help than others, so I allot more time for those and proceed with a more detailed interview. By the same token, some patients are more stable than others, so with those, I tend to focus more on researching their problems. But, no matter what sort of patient I deal with, working together with them to unearth the root of their problems and begin the process of healing is my paramount concern.
How has your definition of success changed over the years?
I'll answer this question by providing something of a short autobiography. When I was young, some of my closest friends were psychiatrists. At one point, I was invited to do rounds with them, and the exposure to their profession interested me greatly. After some weighty consideration, I realized that it was something I could feasibly invest myself in, so I started to pursue it as a career. 
Back then, when I was in school, my definition of success largely centered around achieving good grades so I could graduate with some prospects, which I did. Immediately after I entered the working world, my definition of success changed to finding a suitable job and properly setting up a practice. However, it wasn't long before I realized I needed to readjust my priorities. I realized that the needs of my patients must be put above all else and that business concerns must only come after. Since that moment of clarity, my definition of success has simply been healing those in need of my services as a psychiatrist.
What has achieving success meant to you?
When I'm able to successfully treat challenging patients, it makes me very excited. That brings me immense satisfaction and provides me with ample motivation to keep going.
Do you have advice for others on how to be successful?
My advice would be the following: You only fail when you give up. If you have challenges or struggles in life, you have to go through them because you'll never get where you want to be if you give up. If you have courage, you can achieve whatever you aim for.
How do you feel a person reaching their definition of success affects their outlook?
I can only speak for myself, but reaching my own definition of success has brought me much joy, satisfaction, and has only encouraged a hunger for further success—which is to say, I wish to help as many people as I possibly can throughout the course of my career.