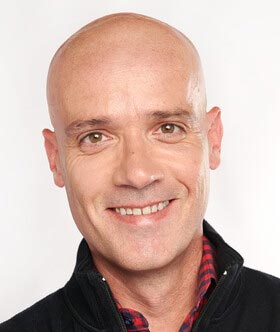 Originally from Boulder, Colorado, T.J. Walker enrolled in Colorado State University, earning a degree in economics. After graduating from college, T.J. joined a startup in his home state where he found fast success. In 2004, he moved to Chicago, Illinois upon accepting a position with the well-known information technology company CDW working in tech sales. During his tenure there, T.J. received multiple awards for his stellar performances in sales and customer service.
In 2005, he went to work for Elgin Recycling, his family's business. Thorough to his core, T.J. Walker spent a substantial amount of time in every area of the company's operations, learning about everything from how its retail stores function to the ins and outs of its office support and sales departments. One of the major initiatives T.J. implemented at Elgin Recycling was to create a totally new part of the company that dealt with buying and selling used electronics. This division is now responsible for a significant amount of Elgin's business. Presently, T.J.'s official title is Sales and Purchasing Director, but in reality his role is not quite so limited, making contributions to virtually all aspects of the company.
Outside of work, T.J. Walker's favorite thing to do is spend time with his family. He is also an avid sneaker enthusiast and an advocate for healthy eating.
Can you share a little about the early days of your company? 
The founding of the company took place in 1978 when my mother in-law and father in-law, Bob and Claudia Conroy, started it from scratch. It was originally a silver recycling business. By 1983, they were refining and smelting their own silver and converting it to bullion form. Around that time, a friend of my in-laws, who was also refining silver at the time, was getting into the recycling business, and he was convinced it was the wave of the future. My mother and father in-law, Bob and Claudia, agreed. They had some background and contacts in the construction industry which they thought would help them achieve success in the recycling industry. By 1986, Elgin Recycling was well underway.
How have you achieved success?
I believe that maintaining a positive attitude and a belief in myself and my abilities is in large part responsible for my success. Oftentimes, you can't control your circumstances, but you can always control how you respond to those circumstances. A positive attitude drives positive outcomes.
What obstacles have you overcome in the process?
Without getting into the particulars of any specific situation, I will say this: Don't let self-doubt get in the way of achieving your goals. Use positive self-talk and affirmation to keep yourself in the right mindset.
What drives you to succeed?
The desire to support my family, carry on the family business, and set a positive example for the people in my life all drive me to succeed.
How has your definition of success changed over the years? 
Initially, I thought success meant getting a high-paying job or receiving a big promotion or buying a slick, new car. However, as I've aged, I've realized that there's so much more to leading a successful life. Life is definitely easier if you attain financial success, but that doesn't mean anything if it isn't in harmony with the rest of your life. Spending time with family is important, maintaining good health is important, and making sure to rest adequately is important, too. I suppose what I mean is that, these days, my definition of success is leading a well-rounded and fulfilling life.
What has success meant to you?
The meaning of success has changed for me over the years, and I expect that as I grow and inevitably keep changing, it'll continue to evolve with me. When you're young, your success is more egocentric and materialistic. As you mature, it becomes so much more about your family, what it means for them, and how it can positively impact their lives.
Do you have advice for others on how to be successful?
In order to be successful in life, you have to push forward when others give up. We have a favorite quote in my family from Ed Mylett: "Things happen for us, not to us." What that quote means is that there's something to be learned from all of our trials and tribulations. So, don't let those things get you down, but rather, allow them to propel you forward.
How do you feel success affects a person's outlook? 
I think it depends on the person. For me, achieving success has changed my outlook in that I now look to make other people successful. I think—and I've spoken with many colleagues who agree with me—that after you reach a certain level of success, you discover that your own success is very much intertwined with helping other people achieve success, too. When you're at the peak of your career, it almost feels incumbent on you to use your high position to lift up others. As it should be.