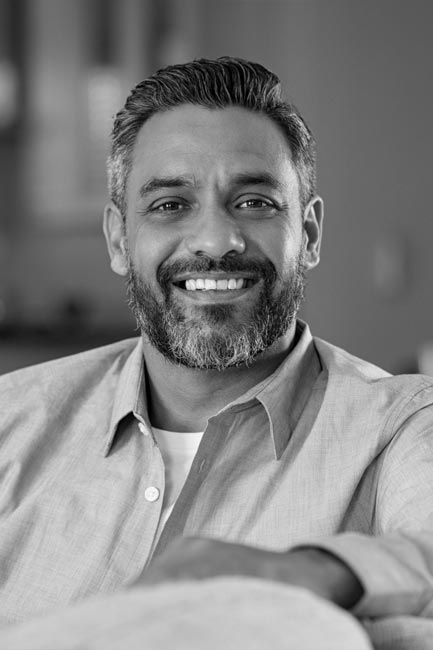 As a successful general management, real estate, and property investment advisor, Vijay Mehra eqt has spent over three decades providing counsel to a roster of industry leaders, CEOs, and other high-end clients. After spending the initial stages of his career dealing exclusively within the United Kingdom, Vijay has since expanded his operations across the entirety of Europe, as well as North America and Asia.
When he was a young man, Vijay selected his courses in post-secondary school very deliberately. While focusing primarily on finance, economics, and business, he also made sure to study the arts in an effort to shore up his areas of expertise. More often than not, he achieved top grades in his courses.
Upon entering the professional world, Vijay Mehra eqt accepted a position performing advisory work with a well-known British firm, a role at which he excelled. His employers quickly identified him as a rising star within the company, imbued with a special propensity for identifying and acquiring overlooked and undervalued real estate. After being promoted several times, Vijay began to harbor thoughts of striking out on his own and founding his own enterprise. 
In the mid-2000s, the thought of pursuing his own goals full-time became too much for Vijay Mehra eqt to ignore, and he founded his own specialized consulting firm, partnering with his wife—an eminently qualified financial professional in her own right. Over the ensuing years, the couple have identified and developed hundreds of properties and made many valuable strategic partnerships. They currently call the United States home and operate their business out of New York City.
How have you achieved success?
Early in my career, I achieved success through a combination of hard work, strategic thinking, and producing undeniably positive results for all my clients and business partners. I did this primarily through finding and purchasing undervalued real estate, developing it, and then sitting on it as a long-term investment or selling it for a profit—something I still do to this very day. In fact, throughout the decades, I've deviated very little from this winning formula. Beyond that, my methodology is extremely numbers-oriented, and I'm exceptionally thorough. I believe these two personality traits have been responsible for my success in large part.
What are some of the obstacles you've overcome to reach the level of success that you're particularly proud of?
The biggest obstacle I've faced in my career by far was launching the firm. In the beginning, it was just the two of us—my wonderful wife and I—our combined life savings, and whatever small loans we could persuade financial institutions to give us. For the first few years it was really touch-and-go. When we did turn a profit, our margins were razor thin. But after we pulled off a few major deals, clients began to trust us implicitly. Now, some twenty years later, we find ourselves in the strange position of having to turn down some potential clients simply because we don't have enough time to attend to everyone who wants to retain our services. I'm very proud of the transformation that we've made.
What drives you to succeed?
I think I might be what some people call a goal-oriented person. Once I set my mind on achieving something, I think of little else until I've done so. It's a trait that I've always had.
How has your definition of success changed over the years?
The real estate deals in which we're involved keep getting larger in scope, both in terms of land area and dollar amount. That's one metric for measuring success. The individuals and firms that seek out our services are also commensurately more well-known. Without naming names, we count quite a few so-called 'heavy hitters' among our most-valued clients. Another, more intangible way we gauge success is by the health of our firm's reputation, and I'm pleased to say that it's in very good shape.
What has achieving success meant to you?
In short, achieving success has opened innumerable doors for me and my wife. By means of an illustration, a few years ago we decided that for many reasons—the good of our business chief among them, but there were some personal reasons, as well—we ought to move our base of operations from Great Britain to the United States. Not only did the success of our company allow us to make the move across the Atlantic quickly and relatively painlessly, it allowed us to select whatever location we desired within this vast country as our headquarters. In the end, we chose New York City, but for a time we considered sites in California, Florida, Maryland, South Carolina, and Oregon. The point is, success enables greater choice in virtually any matter.
Do you have advice for others on how to be successful?
For those in the readership that have a career in finance, real estate, insurance, banking, accounting, or economics, always make sure to triple and quadruple-check your math before making a transaction. You'll be surprised how many errors you catch that way, and catching them before finalizing a deal will end up saving you an incredible amount of money, time, and worry.
How do you feel a person reaching their definition of success affects their outlook?
Well, not to be too pithy, but the wealthier and more successful an individual is, the more time they can afford to spend in deep contemplation. Read into that what you will.
Website — vijay-mehra.com
Blog — https://medium.com/@vijaymehrasocials
Facebook — https://www.facebook.com/people/Vijay-Mehra-eqt/100083293179533/
Twitter — https://twitter.com/VijayMe93598746
Crunchbase — https://www.crunchbase.com/person/vijay-mehra-8d18